IPL photorejuvenation can treat a wide variety of skin problems. It can be used to remove red spots or diffuse redness and can help with acne or rosacea. IPL TM treatments can also help to smooth uneven skin texture, close large pores, and eliminate wrinkles by stimulating collagen growth.
Five treatments available on the IPL device: 
Photofacial / photorejuvenation:  brown spots
Spider Vein / Rosacea
Acne reduction:  targets the bacteria that cause acne, and reduces oil gland production
Hair Reduction
Skin Tightening
What they do:
Different attachments allow the light to destroy specific targets, like brown spots, spider veins, acne, unwanted hair, and loose collagen (this treatment aligns and tightens the fibers)
Where they can be used:
Any non-tan areas of concern. Skin tightening has best effect on the sagging lower face and neck skin and is less effective on the body.
Rediscover your beauty
Effective Treatment For
Remove Spots & Veins
Tighten Loose Skin
Treat Acne & Acne Scars
Target Unwanted Hair
Treat Sagging Skin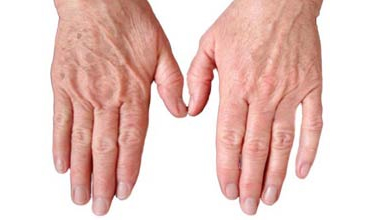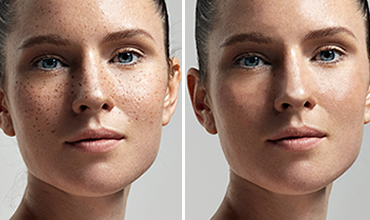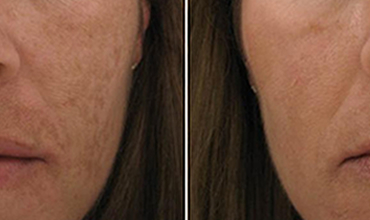 Effects:
This procedure does not breach the skin barrier, and does not result in profound redness.
It can be performed during the day, and you can return to work immediately afterwards.
Since it does not affect the surface of your skin, makeup may be applied directly after your treatment.
Treatments: a series of treatments at 4-6 week intervals will deliver the best results
IPL Pre-treatment Instructions
* Following these Pretreatment instructions closely will optimize your treatment results with the IPL (Intense Pulsed Light):
* Use sunscreen with SPF of at least 30 daily. Sunburned skin cannot be treated.
* Avoid any irritants to your face, such as any products containing hydroquinone, bleaching creams, Retin-A, retinol, benzoyl peroxide, glycolic/salicylic acids, astringents or chemical peels for at least two (2) weeks.
* If you have a history of hyperpigmentation (darkening of the skin) with laser treatments or other trauma, please let us know, so we may prescribe a lightening agent prior to the procedure to reduce this reaction.
* Do not use self-tanning agents for at least two (2) weeks prior to treatment. If you have used these products, thoroughly cleanse the area with abrasive / exfoliating scrub to remove all product two (2 ) weeks prior to any treatment.
* For hair removal: do not pluck or wax for at least one (1) month prior to your first treatment, continuing through the course of your treatments. Plucking / waxing removes the target hair.
* Do not bleach or use "Nair"- type products for two (2) weeks prior to treatment, as this can irritate the skin.
* Please do not wear any makeup, perfume, or lotions in the treatment area prior to your treatment.
* Before each treatment, please inform us if you are taking any new antibiotics or medications, as they may make your skin sensitive to light treatments, and therefore, we may not be able to treat you for one (1) or two (2) weeks after completion of the antibiotic.
* Shave the area to be treated one (1) day prior to your appointment. Click here to Read More on Precautions and Aftercare